This is a 2-days intensive veneers course program in Dubai. It will enlighten you with the knowledge and skill to create life-like restorations in the aesthetic zone. The course is tailor-made for general practitioners and specialist dentists to learn the art of tooth preparation for veneers.
Date : 14 – 15 October 2023
Venue :Dubai | Course Type :Hands-On & Clinical | Case Discussion | Minimum Qualifications :BDS
Who Can Attend: General Dental | Practitioners 
Course Fee : AED 2500 (USD 680)
* Early bird discount until SEPT 15 AED2000 (USD545) + 5% vat Group discount offered
SCIENTIFIC PROGRAM HIGHLIGHT
• Introduction to Cosmetic Dentistry
• Current strategies in Adhesive Dentistry
• Selection of right materials and equipment
• Successful Shade Matching
• Tips and tricks in Composite Placement
• Effective space closures with Composite
• The protocols for layering composites in a Class IV situation
• Colors and tints in composite
• Creating life like effects
• Finishing and Polishing techniques
• Current Generation of Ceramics
What will you benefit from this course?
It's a great chance to explore the latest steps in the evolution of cosmetic dentistry. In veneer hands on course 2022 we will illustrate you how to achieve smile transformation with computer guided implants and cosmetic dental veneers. All-porcelain veneers, and custom cosmetic implant crowns can be created in just hours to let the patients leave smiling.
Achieve hands-on training that will teach you to plan a successful case and to deliver the best results for the fresh smile of your patient. Our veneer courses in Dubai enables the most traditional preparation. It offers the best esthetic result for a predictable design.
First when designing the smile, a model is made to visualize the veneers and the implants to help make certain the smile will look great with the future dental implants. The design will help to see how it will look once the implants are placed in the jaw.
The smile design will also show how the porcelain veneers will look like once they are created on the treatment day .Both veneer procedure and the dental implant procedure can be done on the same day. The patients could leave with their smile completely transformed in one single visit.
Every person wants to have a great smile. With your everyday dental hygiene and regular visits to the dentist, you have a big chance of maintaining your natural and healthy smile. But what if there is something that can affect your smile? Getting your tooth broken, having it damaged, or getting your teeth knocked out. If that happens it is time to make a dental appointment. You may have several doubts on what happened and the options to fix it. There are certain procedures you can choose to rectify the situation. Your dentist may come up with a plan to restore your smile
We all know the phrase that "Beauty is in the eyes of the beholder".  In a time where people became conscious about how they look on the outside having perfect teeth is one of their upgrades in life. This is where Dental Veneers or more popularly known as "Hollywood Smile comes in and make them feel more confident in more ways than one.
MedProDoc organizes veneers course in Dubai for practicing Medical Professionals, General Dentists, Specialist dentists and various medical allies. We help them obtain local or international certification by providing advanced learning programs in an engaging and comprehensive manner. In veneer preparation courses we teach our delegates how to effectively use products, help train them in medical specialties and provide clinical professional development.
We are delighted to introduce you our upcoming veneers hands on course for dentists ESTHETIC CONFLUENCE 2022, Hands-on & Clinical Case Discussions, delivered by the experts on the field. These veneer courses for dentists will improve your medical skills and professional excellence in a comprehensible manner in order to improve patient care.
Advance in dental technologies is changing the way dentists treat their patients. As a part of the mission to promote excellence in this field, The ESTHETIC CONFLUENCE 2022 program was initiated with our affiliation with the Swiss Laser Masters Academy
Quick Registration / Enroll Now
Course: Esthetic Confluence 2023
Other Dental Courses in 2023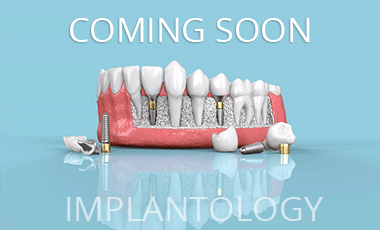 PARADIGM 2022 - IMPLANTOLOGY