Transvaginal Sonography Application in Obstetrics and Gynecology Course
Enhancing Diagnostic Skills and Patient Care
The Transvaginal Sonography Application in Obstetrics and Gynecology course offers healthcare professionals in the field an opportunity to develop comprehensive skills in utilizing transvaginal sonography for diagnosis and patient care. This advanced imaging technique enables a detailed examination of the female reproductive system, aiding in the detection and management of various obstetric and gynecologic conditions. Through this course, participants will enhance their knowledge, proficiency, and clinical decision-making abilities, ultimately leading to improved patient outcomes.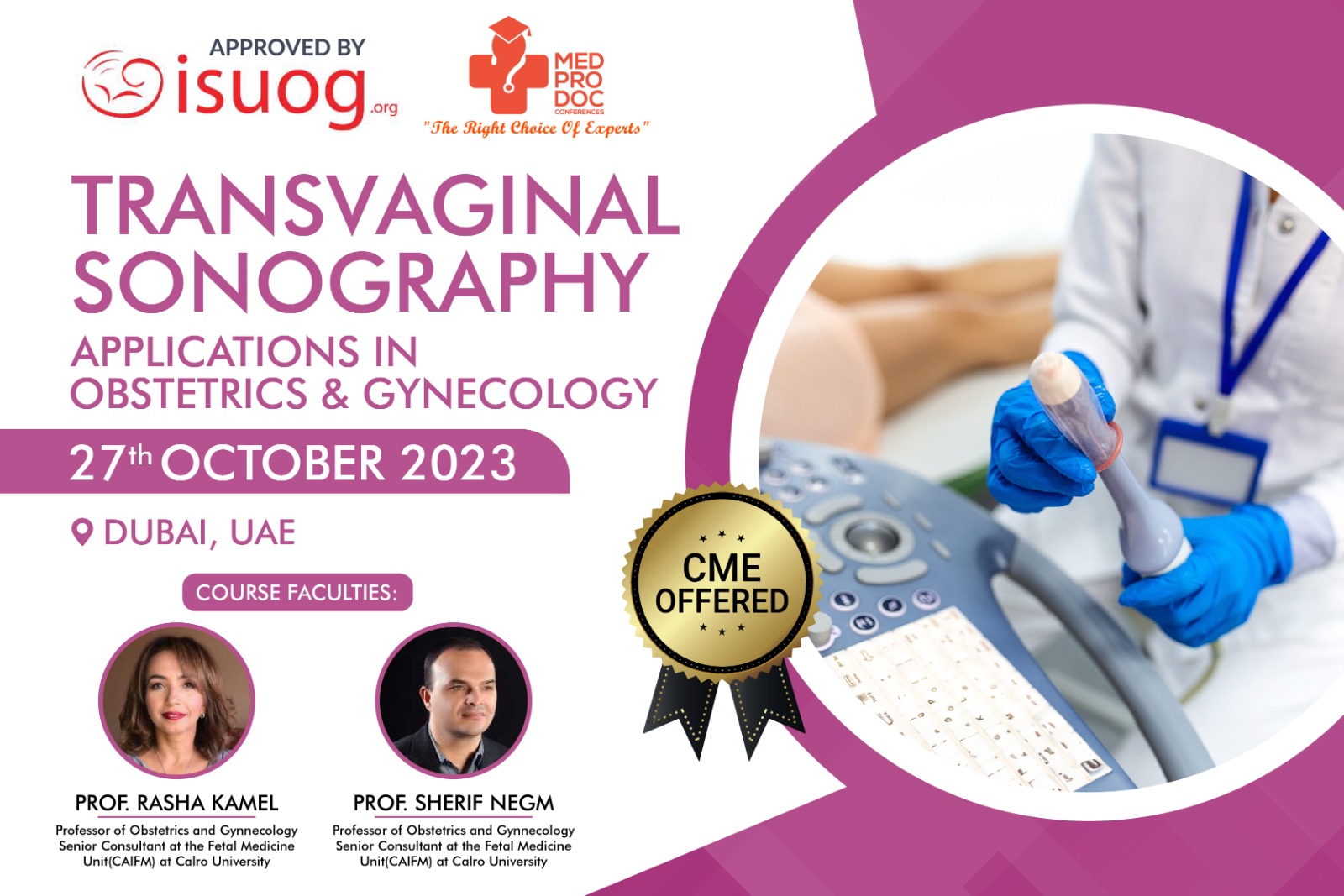 Date : 27 October 2023 | Dubai
Course Type: Clinical Case Discussion
Minimum Qualifications: MBBS
Who Can Attend: Obstetrics and gynecologist, sonographers, Ultrasound technicians & radiologists

* Early bird discount until SEPT 30 AED 1800 (USD490) + 5% vat Group discount offered
This course aims to provide participants with a thorough understanding of transvaginal sonography principles, including instrumentation, image acquisition, and interpretation. By developing proficiency in these areas, healthcare professionals will be better equipped to perform accurate and reliable assessments.
Participants will gain expertise in identifying and diagnosing various gynecologic conditions using transvaginal sonography. This includes assessing the uterine cavity, endometrium, ovaries, and adnexal structures. Participants will learn to recognize abnormalities such as uterine fibroids, ovarian cysts, endometrial polyps, and ectopic pregnancies.
This course will focus on utilizing transvaginal sonography for comprehensive obstetric assessment, including early pregnancy dating, fetal viability confirmation, and monitoring fetal growth and development. Participants will learn to identify common obstetric complications such as placenta previa, fetal malformations, and multiple gestations.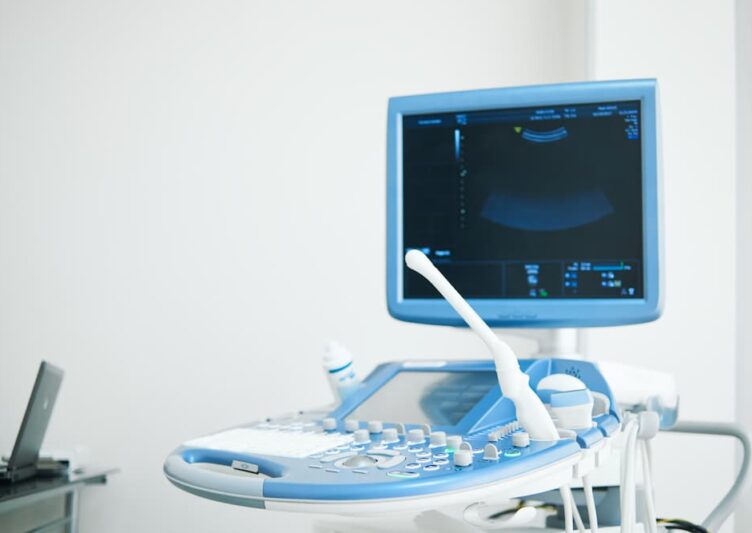 Transvaginal sonography plays a vital role in evaluating infertility causes. Participants will understand how to assess ovarian reserve, detect polycystic ovary syndrome (PCOS), and identify uterine anomalies that may impact fertility. Additionally, you will gain knowledge about monitoring follicular development during assisted reproductive techniques.
The course emphasizes patient-centered care and safety during transvaginal sonography procedures. Participants will learn about patient preparation, communication, and techniques to ensure patient comfort and trust. You will also gain insights into recognizing and managing potential complications or adverse events.
Conclusion:
The Transvaginal Sonography Application in Obstetrics and Gynecology course provides healthcare professionals with a comprehensive understanding of transvaginal sonography techniques and their application in diagnosing obstetric and gynecologic conditions. By achieving the course objectives, participants will enhance their diagnostic skills, improve patient care, and contribute to better reproductive health outcomes. With a strong focus on patient-centered care and safety, this course equips healthcare professionals with the necessary expertise to integrate transvaginal sonography effectively into their clinical practice.
Don't MISS OUT on this opportunity to enhance your skills and knowledge
Quick Registration / Enroll Now
Course: TRANSVAGINAL SONOGRAPHY APPLICATION IN OBSTETRICS AND GYNECOLOGY COURSE