GYNECOLOGICAL LAPAROSCOPY WORKSHOP
The Laparoscopy workshop offers a comprehensive education module that combines theoretical knowledge with hands-on skills training to equip gynaecologists with the necessary expertise in essential laparoscopic surgery. Our primary objective is to provide a learning platform for surgical residents, fellows, and practising physicians to enhance their laparoscopic skills.
The course begins with theoretical updates on the latest advancements in laparoscopy. Participants gain insights into the evolving field, familiarizing themselves with recent developments and techniques. Following the theoretical sessions, the course incorporates extensive hands-on training, providing participants with a realistic surgical experience.
During the laparoscopy workshop, delegates are guided through each step of various surgical procedures. They learn essential techniques such as laparoscopic set-up and ensuring optimal machine and light source connections to achieve high-quality imaging. We discuss access techniques and patient positioning in detail, emphasizing the importance of patient safety and comfort during laparoscopic procedures.
Furthermore, participants explore the potential complications that may arise during laparoscopic surgery and learn how to effectively manage them. The workshops delve into surgical anatomy, highlighting vital landmarks in the pelvis, and enabling surgeons to navigate the surgical field with precision and confidence.
In addition to diagnostic applications, the use of laparoscopy in operative procedures is extensively covered. Participants evaluate various energy sources and their applications, gaining a comprehensive understanding of their benefits and limitations. The laparoscopy workshop also demonstrates laparoscopic surgical techniques for procedures such as ovarian cystectomy, myomectomy, and total laparoscopic hysterectomy.
Date : 5 – 6 August 2023 | Sharjah
Course Type: Hands-On & Clinical Case Discussion
Minimum Qualifications: MBBS
Venue: Sharjah University, UAE
"Experience a cutting-edge laparoscopy workshop that combines theoretical knowledge with hands-on practical training."
The laparoscopy workshop boasts a highly experienced faculty comprising renowned experts in the field. Through interactive sessions, case studies, and video-based learning, participants engage in active discussions and receive personalized guidance. Participants learn laparoscopic suturing, gaining valuable tips to enhance their techniques and improve efficiency.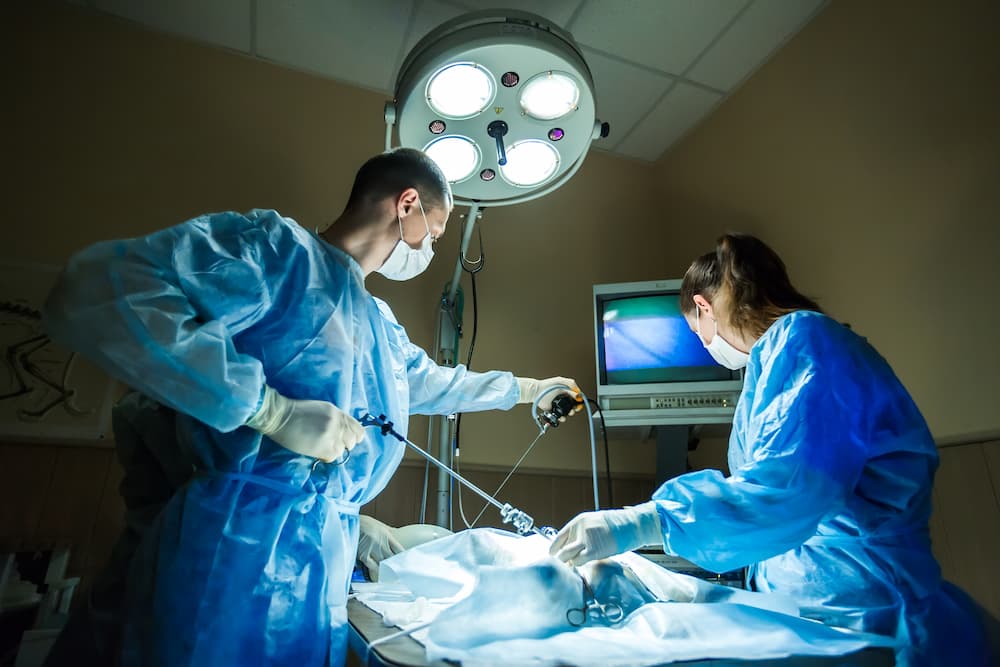 By participating in these workshops, participants can expand their knowledge base and refine their technical skills in laparoscopic surgery. The hands-on experience ensures a realistic training environment, enabling participants to develop confidence and competence in performing laparoscopic procedures.
In conclusion, the laparoscopy workshop offers a unique educational opportunity for delegates to gain theoretical knowledge, practical skills, and hands-on experience in laparoscopic surgery. By staying updated with the latest developments and refining their techniques, participants can enhance patient care and improve surgical outcomes.
Dr. Mustafa Aldam
Dr. Mazen Bishtawi
Dr. Khaled Kouteich
Dr. Amal Al Fana
Quick Registration / Enroll Now
Course: GYNECOLOGICAL LAPAROSCOPY WORKSHOP